HIER
LEBEN
LIEBEN
BLEIBEN.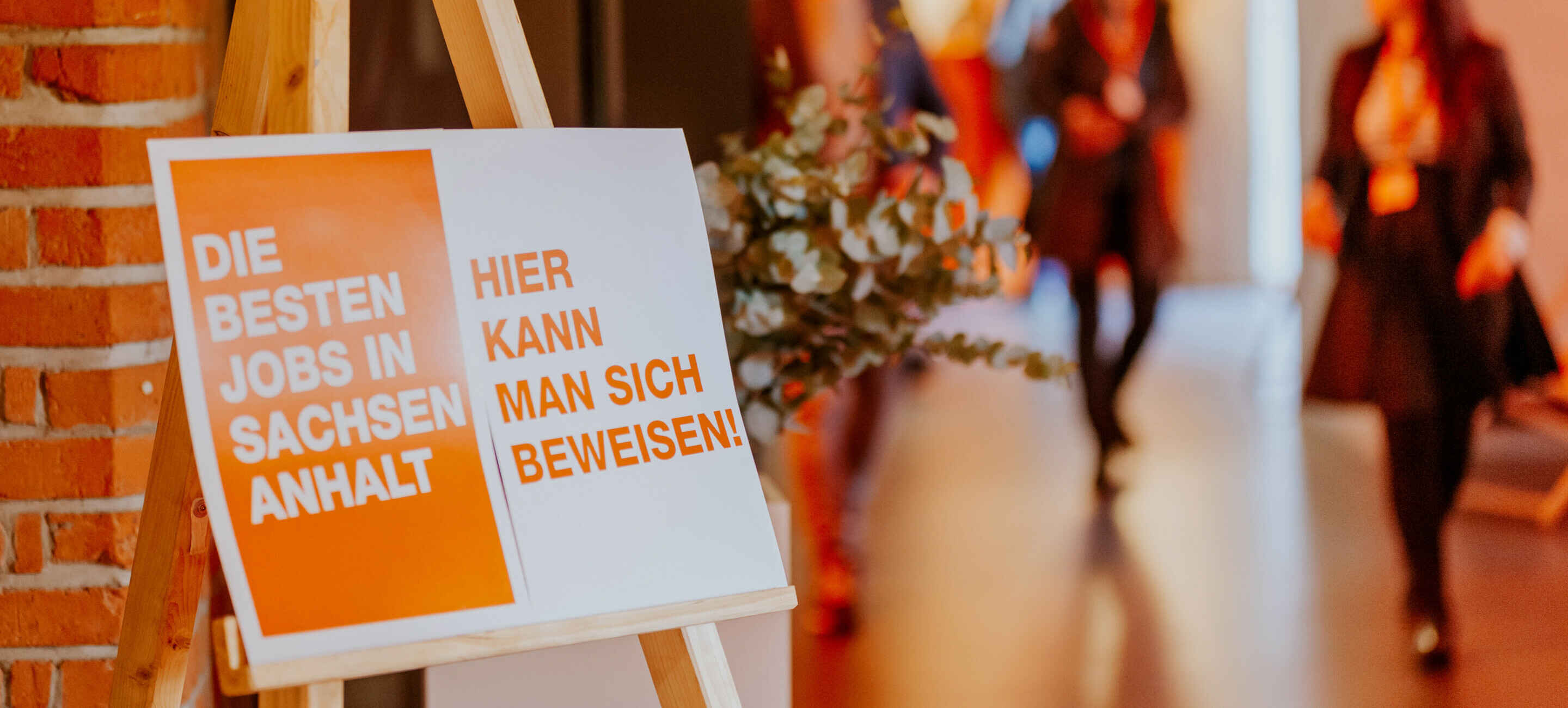 hierbleiben. for Internationals
hierbleiben. Jobevent offers something special for the international community of Saxony-Anhalt
This blogpost is about:
hierbleiben. JOBEVENT on November 18th 10AM to 5PM at Festung Mark
Two International Recruiting Panels in English with 8 companies live on the stage
hierbleiben. JOBEVENT is more than a jobfair. Since 2009 we have the mission to connect the best employers in our region with applicants, to build up strong relationships and to show what Saxony-Anhalt has to offer. Moreover we have made it our mission to connect international people with global-thinking companies.

International Recruiting Panels in Englisch
On November 18th you have the chance to see eight companies together on one stage at Festung Mark. Instead of employers being the lead in the interview, job seekers will be asking the questions. This is the best chance to meet and have a Q&A with the companies, who have one thing in common: They are open to hire international talents right here in Saxony-Anhalt!
First International Recruiting Panel:

November 18th, 11:30 AM in the "Stübchen" on Level 1 at Festung Mark
Second International Recruiting Panel:

November 18th, 2:30 PM in the "Stübchen" on Level 1 at Festung MarK
Which companies are waiting for you?
You are looking for a new job in Magdeburg and Saxony-Anhalt in a global thinking company? Look forward to see IMG Sachsen-Anhalt, SMELA GmbH and CATL live on stage in the "Stübchen" at 11:30 AM. Also Sioux Technologies, HORIBA FuelCon, valantic Transaction Solutions GmbH and MÜNSMEDIA GmbH will answer all your questions at 2:30 PM at the same place.
Different sectors, different company sizes, different corporate cultures - find out what fits best for you! At the panel you will have a great chance to ask your questions directly and get to know valuable information that usually is not written on their websites and social media. Afterwards you will have the possibility to get in touch with your favorite companies. Meet them at their stand in Festung Mark and discuss your possibilities of working together.
Felix Dieckmann who has been our great host at JOBS HERE 2023, will guide you through the talk with some interesting questions in his pocket. He will of course also be happy to take your questions from the audience to the companies.

Take your chance - search the British flags
After visiting the International Recruiting Panels take a stroll through the Festung Mark and see what more is waiting for you: More than 90 companies will be taking part in hierbleiben. JOBEVENT showing their opportunities between 10 AM and 5 PM on November 18th. And we'll make it easy for you: All of them who are actively interested in English speaking applicants and job interviews did mark their stand on the site plan with a sign showing the British flag. Take your chance and speak to them - you'll never know what is waiting for you.
We will be happy to welcome you at our hierbleiben. JOBEVENT. See you there!
WHAT: hierbleiben. JOBEVENT with over 90 companies
WHEN: November 18th from 10AM to 5PM
WHERE: Festung Mark, Hohepfortewall 1, 39104 Magdeburg